GONG MEDITATIONS WITH PLANET GONGS
FOR THE HARMONY OF BODY, MIND, AND SPIRIT.
You can become a Patreon and support my work:
Become a Patron!
Deep relaxation with very effective natural planet sounds.
The combination of the highly trained sensitivity and years of live performing experience makes his gong sessions a very unique and deep experience.
The natural sounds of planet gongs are touching the audience on a holistic level and they are useful for deep meditations and spiritual experiences.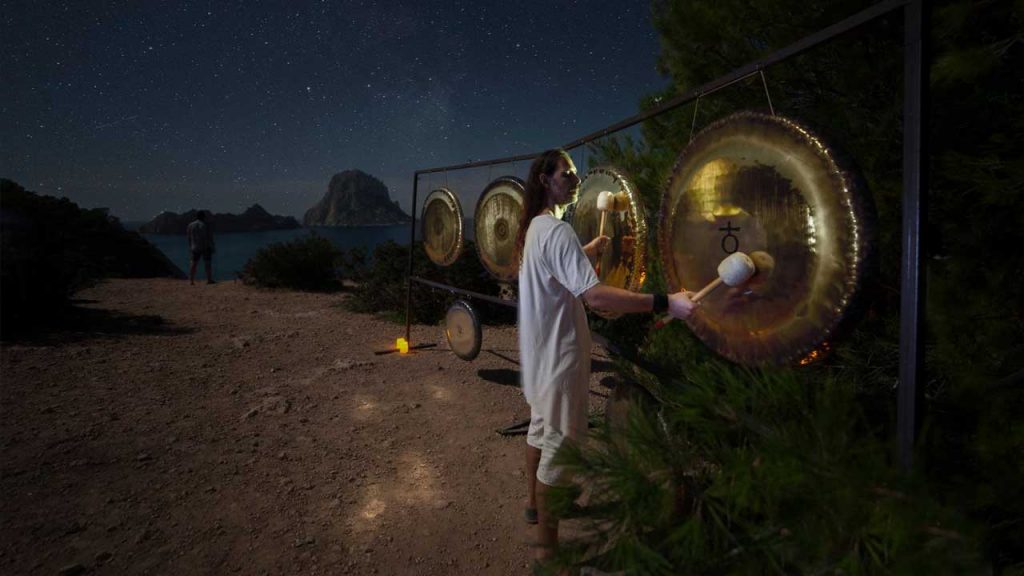 Promotion PDF download:
Timeline…
2007-2015: Koh Phangan / Thailand
Since 2007 he was living on the island Koh Phangan in Thailand, where he played the planet gongs at Orion Healing Center (video) and included the gongs also at the opening live shows with his Space Brothers project at the Half Moon Festival.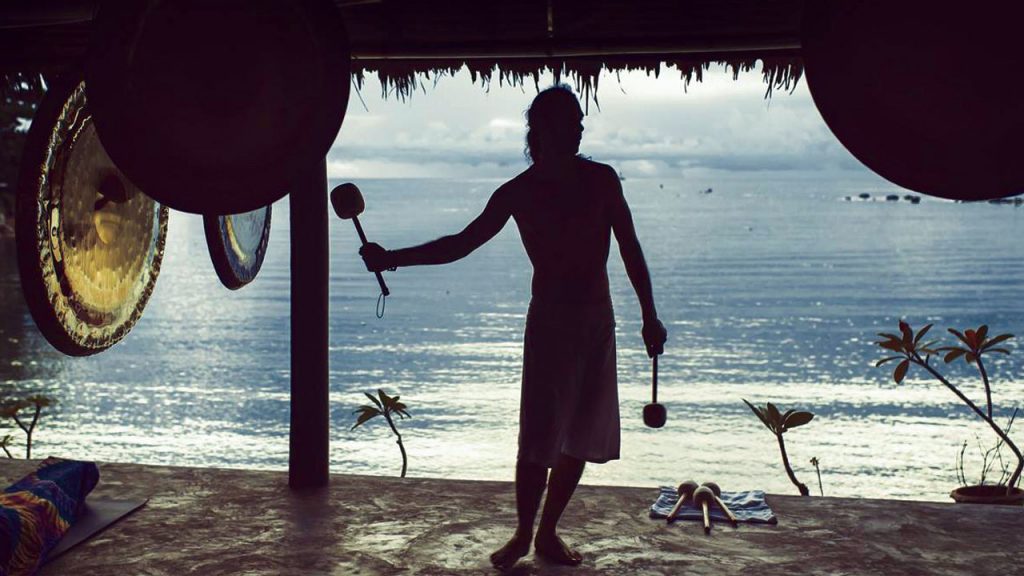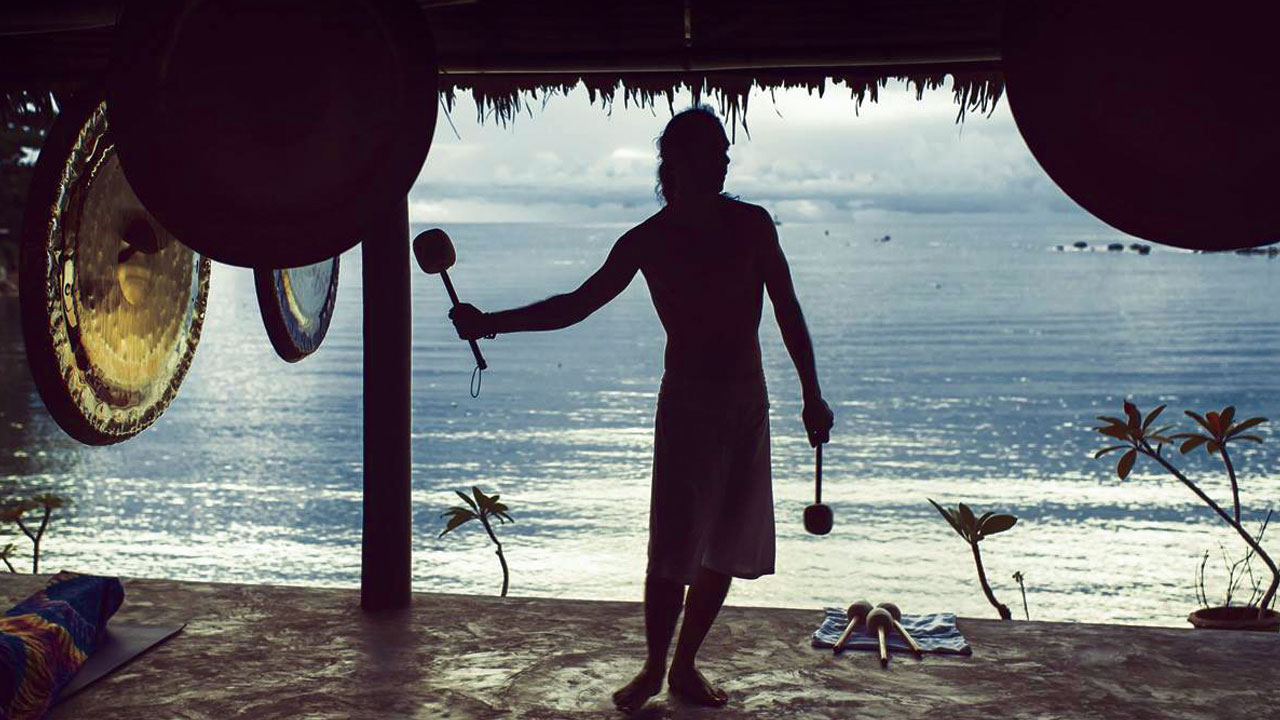 2015 & 2016: Moscow / Russia
In 2015/2016 he visited Moscow and performed at the famous Midsummer Night's Dream (video), and he had the honour of playing as the first musician ever on the rooftop at the Gorky Park museum (video) for the 77th park anniversary and was holding gong meditations at yoga centres, like Prana Yoga.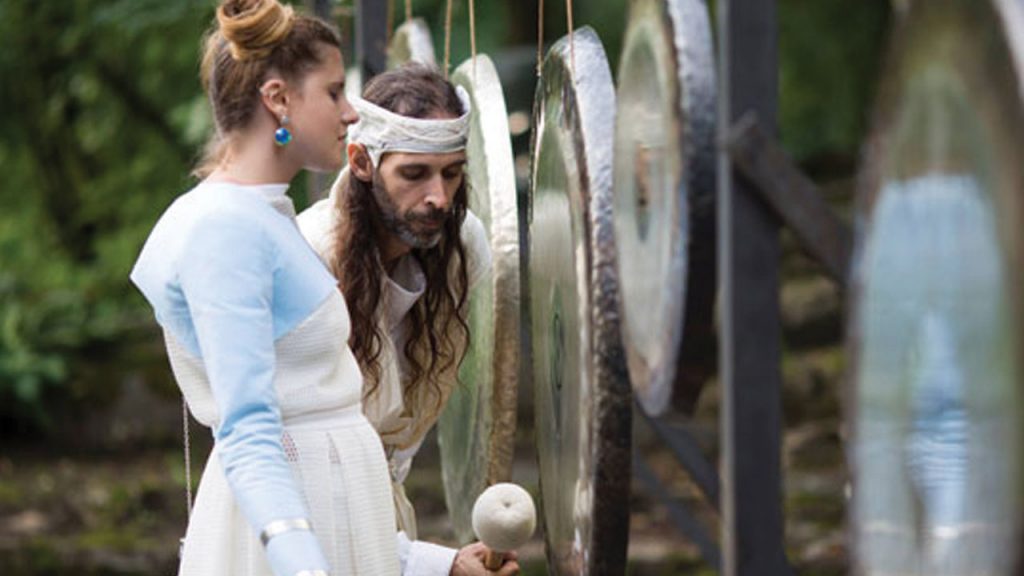 Moscow Highlight
The classical concert "Sounds of the Universe", together with Igor Goldenberg on the church organ, at the St. Peter & Paul Cathedral in Moscow, combining gongs and church organ (video).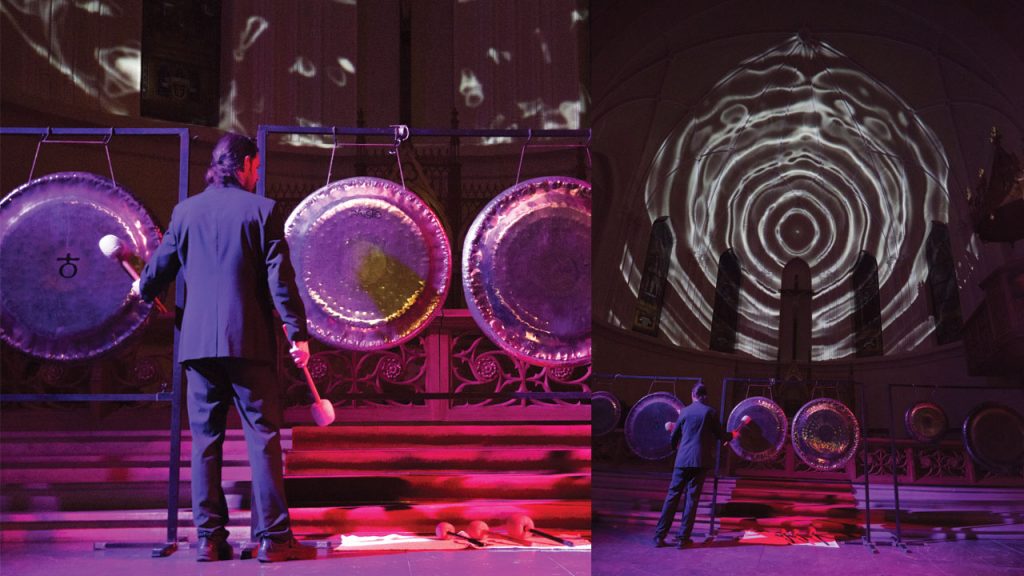 Since 2017: Ibiza / Spain
In 2017, he moved to Ibiza, where he is producing new music at Eulen Studio Ibiza and offering exclusive gong sessions for private customers and holding weekly donation gong meditations at casa Ibango.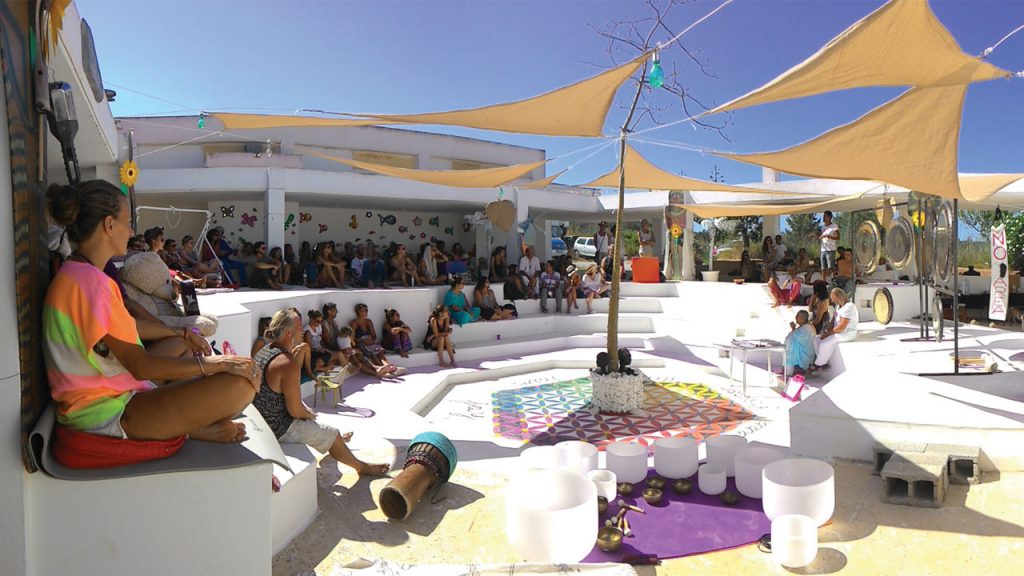 Ibiza highlights
Since his arrival in Ibiza, are the very popular Es Vedra full moon gong journeys, from sunset till midnight and public gong performances at the Ibiza Spirit Festival and the Ibiza Light Festival (video).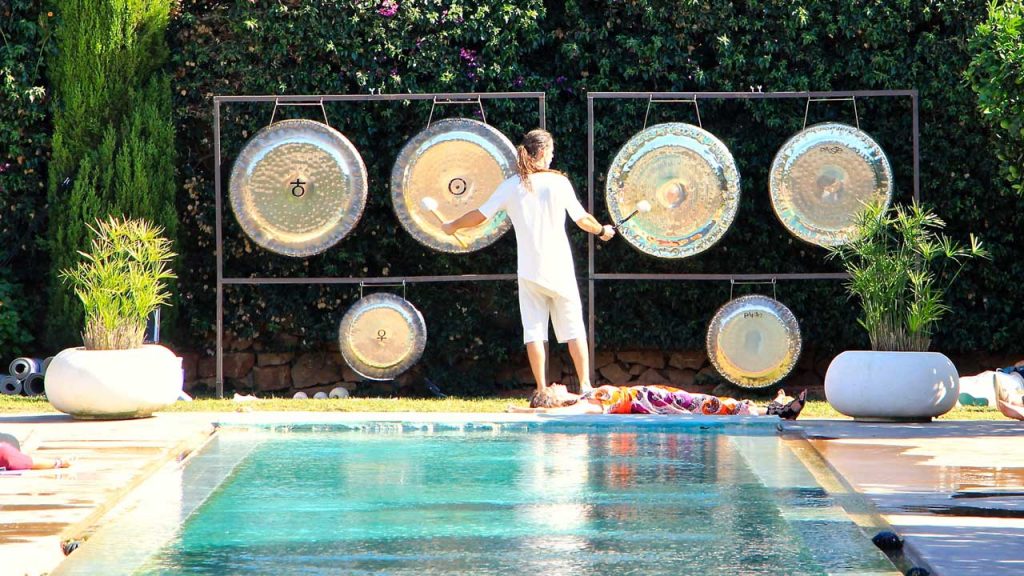 Promotion PDF download:
Social links: